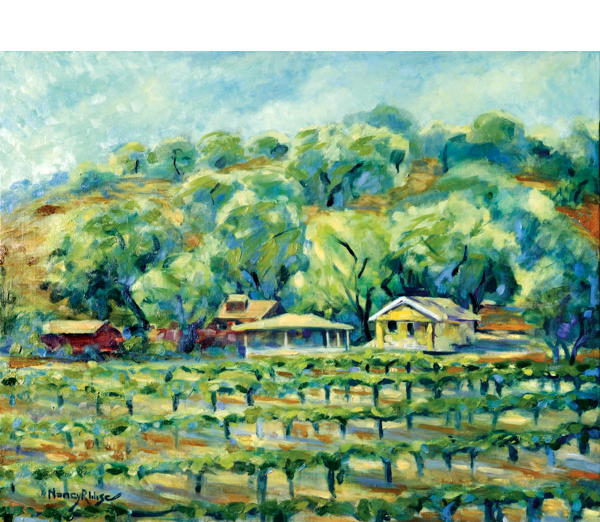 Santa Barbara Wine Country has a secret.
Near the Danish town of Solvang a historic 1926 Sear's Craftsman kit home sits nestled under California pepper trees overlooking a vineyard of Chardonnay and Pinot Noir.
The spirit at Lincourt takes one back to the serenity and romance of a simpler time. Originally a dairy property, the old farmhouse now provides a quaint tasting room setting.
The picnic grounds, lawns and gardens are the perfect spot to spend a leisurely afternoon with friends, a basket filled with gourmet goodies and a bottle of wine.
The original oil on canvas, 15"x20", may be viewed at the Lincourt Winery.
For more information about the winery visit www.LincourtWines.com.
Silver Giclée, 14" x 18"; with 1" border, 16" x 20"